Engaging with Out-of-school Adolescents for Research in Sexual and Reproductive Health
Christelle Favre, University of Basel
In Rwanda adolescent pregnancies are widespread and increasing yet evidence on the context of sexual activity in Rwanda remains scant. While unmet need for contraception is reported as low among this age group, paradoxically less than half (42%) of pregnancies are reported to have been wanted later. While such figures are in line with global trends among teenage pregnancies, there are indications that reproductive decision-making among adolescents is thwarted by normative pressures, underpinned by a repertoire of gender and power dynamics embedded in complex socio-economic and cultural conditions, particularly among vulnerable groups. Yet, in most research marginalized adolescents remain just that, despite being the most at-risk populations for a number of detrimental health outcomes. In the context of significant risks and subsequent negative sequele afflicted to early motherhood, this PhD project responds to the need to investigate adolescent sexual and reproductive health knowledge and experiences, within the most disadvantaged populations. The overarching objective is to gain an understanding of the perceptions and context of adolescent pregnancies from the viewpoint of adolescents aged 15-19 in East Africa, specifically, out-of-school adolescents in Musanze, Rwanda. The research will address this goal using qualitative, participatory research methodologies developed in consultation with youth. Understanding the perspectives and context young people have on adolescent pregnancies has important clinical, legal, socio-cultural and educational implications. Understanding the trajectories of the most vulnerable populations has the potential to inform policies to delay adolescent and unintended births to reap social and economic gains by creating a healthier and more equal Rwandan society.
Keywords: Adolescents, teenage pregnancies, sexual and reproductive health, gender

Short Biography
Christelle is a Swiss Social Scientist, passionate about socio-economic, cultural and behavioral determinants of sexual and reproductive health, innovative thinking, evidence-based practices and compassionate leadership.
In addition to her background in Social Policy, she is strongly committed to amplifying the voices of the most marginalised populations and has worked on a number of related themes across India and more recently on youth and innovation in Rwanda, where she spent a year with the UNFPA country office. Dedicated to connecting young people to training opportunities in health more generally, Christelle serves as Education Officer for the International Association on Adolescent Health's (IAAH) Young Professional Network. She's happiest when she has a great team to work with, challenging problems to tackle and a mission that matters.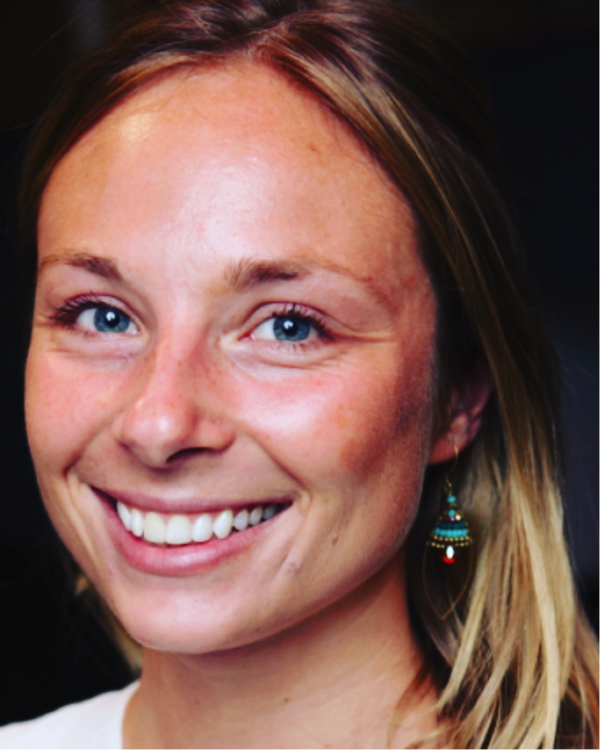 Christelle Favre
Swiss TPH
University of Basel
Personal Website
christelle.favre@unibas.ch
Supervisor: Sonja Merten