Testimonials of alumni of the SSPH+ PhD Program / Inter-university Graduate Campus
It was a huge privilege to take part in all courses, meetings, intellectual and financial support, and the network offered by SSPH+, as well as being around so many great brilliant Public Health experts and young professionals. As a veterinary medical doctor with an interest on the intersection of human-animal and –environmental health, the SSPH+ program gave me access to key education in Public Health, which in return increased my value for the academic and private-public job market. I have truly enjoyed my time while being enrolled within the SSPH+ PhD program in Public Health as a PhD candidate from the University of Bern, and look forward being part of the alumni network. A huge thank you also for the constant and amazing administrative and coordination heroes of SSPH+. Thank you!
Ranya Özcelik, PhD, IGC alumni 2022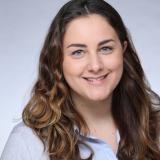 The SSPH+ PhD programme has been a great asset during my doctoral research. I was able to attend various courses related to my thematic and methodological needs, which were of high quality. It further allowed exciting exchanges with other doctoral researchers and senior researchers and lecturers, which proved to be fruitful in the long run as well. I am thinking in particular of the course on 'Social sciences in public health' where I had the opportunity to meet colleagues whom I continue collaborating and exchanging with today. I am very grateful to have been able to benefit from this programme.
Joëlle Schwarz, PhD, IGC alumni 2022
During my PhD with the Swiss Tropical and Public Health Institute, I enjoyed being part of the SSPH+ programme. In this frame, I could attend several courses from experts in the respective field and also get to know other students and institutes in Switzerland. Thanks to the generous financial support from SSPH+, I could also attend a course at the Institute of Development Studies in Brighton (UK), which turned out to be essential for my studies. Overall, the SSPH+ programme allowed me to acquire additional skills and extend my knowledge beyond the courses offered by University of Basel. I appreciate these particular learning experiences and I am grateful for all the people I have met during this journey.
Andrea Leuenberger, PhD, IGC alumni 2022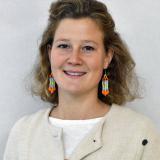 Thank you so much for your amazing work in putting together such a nice PhD program that I was lucky enough to participate in!
Marta Palmeirim, PhD, IGC alumni 2022

A heartfelt thank you for all your work putting together such an incredible program! I found the SSPH+ courses very helpful to expand my methodological repertoire and explore new specialties. The lecturers and networking with fellow researchers were truly inspiring!
Julia Bänziger, PhD, IGC alumni 2021